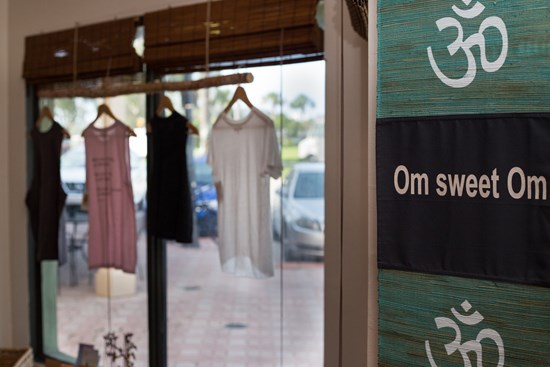 LOCATED IN DOWNTOWN DAYTONA BEACH
220 SOUTH BEACH STREET
DAYTONA BEACH,FL 32114
386-238-0909

OFFERING HEATED and NON-HEATED Classes:
WARM VIN YIN
BEGINNER'S YOGA
VINYASA FLOW
STRETCH AND RESTORE
SIGN UP FOR CLASS ONLINE WITH THE MINDBODY APP


A SANCTUARY TO (R)ELAX, (E)NERGIZE, (N)OURISH, (E)VOLVE into
(W)ELLNESS.

RENEW YOURSELF
News
Saturday, December 19, 2020 11:34 AM
CLASS SIZES ARE LIMITED PLEASE SIGN UP ONLINE
Due to Covid all class sizes are limited so to secure your spot we are requesting that you sign up for classes on the Mindbody App.
---
Saturday, August 8, 2020 1:57 PM
VIDEOS NOW AVAILABLE
We know some of you are still uncomfortable coming in for class so we have created this Video Library ON DEMAND, Check it out here and enjoy your Renew Crew in the comfort of your own home.
---
Saturday, June 27, 2020 6:36 AM
MASK TO MAT MANDATORY AS OF JUNE 28TH 2020
We have been ordered by the City of Daytona Beach to enforce Masks for Everyone entering the studio. Masks must be worn until the class starts. Thank you for your cooperation. "MASK to MAT" Namaste Friends....May you and your families stay Happy and Healthy!
---
Wednesday, October 17, 2018 7:20 AM
We respect your digital privacy so we have made it an option for you to receive our Occasional Newsletter. Please "Opt In" for Newsletters if you wish to receive them in your inbox. Namaste