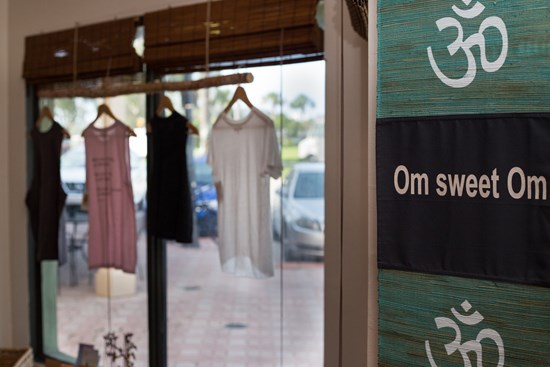 LOCATED IN DOWNTOWN DAYTONA BEACH
220 SOUTH BEACH STREET
DAYTONA BEACH,FL 32114
386-238-0909

OFFERING HEATED and NON-HEATED Classes:
BEGINNER'S YOGA (HATHA)
VINYASA FLOW (POWER)
BUTI YOGA
STRETCH AND RESTORE


A SANCTUARY TO (R)ELAX, (E)NERGIZE, (N)OURISH, (E)VOLVE into
(W)ELLNESS.

RENEW YOURSELF
News
Monday, February 24, 2020 6:58 AM
Demystifying Arm Balances with Laura Burkhart March 21st 11:30-1:00pm
In this workshop style Vinyasa Flow Class you will be given step-by-step instruction and specific techniques to safely, and successfully, "take off" in a variety of arm balances. Each pose will be broken down into 3 stages, making the class accessible to all levels. Pre-Register and SAVE! Before March 15th COST $35, AFTER $40.
Sign up HERE
---
Monday, February 24, 2020 6:48 AM
HANDSTAND WORKSHOP EVERY FRIDAY 5:45pm in March with Kris Pace
This workshop will be a progressive training program that teaches the art of the handstand. This intensive will show you the proper ways to stretch and strengthen the body to create proper alignment and balance. $100 if paid in full for all 4 Fridays. $35 for drop in single sessions. Sign up HERE
---
Monday, August 5, 2019 9:09 AM
Sunday Pop Up YOGA at 4:30pm
This class will change weekly. Teacher and Style will change every Sunday so please check schedule for current class.
---
Wednesday, October 17, 2018 7:20 AM
We respect your digital privacy so we have made it an option for you to receive our Occasional Newsletter. Please "Opt In" for Newsletters if you wish to receive them in your inbox. Namaste