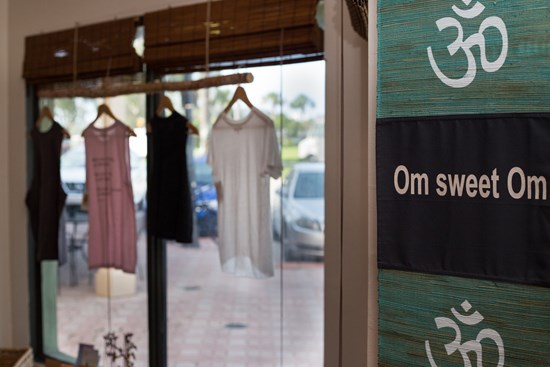 LOCATED IN DOWNTOWN DAYTONA BEACH
220 SOUTH BEACH STREET
DAYTONA BEACH,FL 32114
386-238-0909

OFFERING HEATED and NON-HEATED Classes:
BEGINNER'S YOGA (HATHA)
VINYASA FLOW (POWER)
KRIPALU YOGA (HATHA/GENTLE)
YIN YOGA


A SANCTUARY TO (R)ELAX, (E)NERGIZE, (N)OURISH, (E)VOLVE into
(W)ELLNESS.

RENEW YOURSELF
News
Friday, March 2, 2018 7:58 AM
The Art of Breathing with Jana March 10th 11:00AM
Did you know that there is a link between your emotional state and your breathing? Breath is the only function of the NS that you can consciously control, and by controlling your breath you can directly impact your mood!
Let's learn breathing techniques and essential oils to: ENERGIZE and Warm up CALM and Cool down RELAX and FIND a BALANCE.
When: March 10th
Time: 11:00am
DOANTION CLASS: SUGGESTED $20
Sign up HERE
When you own your breath nobody can steal you peace!