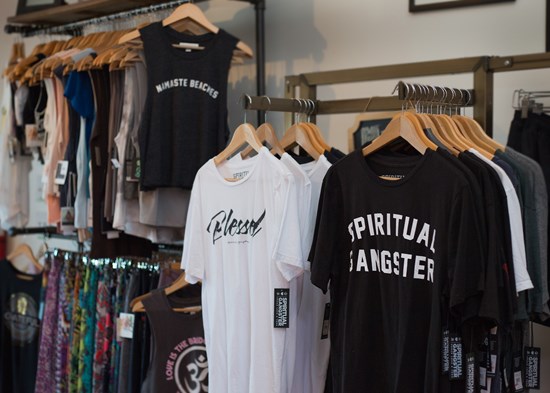 Yoga Boutique that offers High Quality Yoga Merchandise. Spiritual Gangster, Onzie, Jade Mats, Teekie, I LOVE YOGA apparel.
**Check out our online store for Renew Yoga's own Cute, Fitting, and Affordable yoga clothes. http://www.studioonlyllc.com/apps/search?q=renew+yoga
Boutique is open Before and After classes offered on daily schedule. If you can not make these times please email or call studio to schedule an appointment to view merchandise.